Book this Brass Band for your event!
The New Orleans Spice® Brass Band is ready to 2nd-line, parade, and brass band funk you down the street ..."Nawlins Style!"
No matter who you are ... Left, Right, Center ...from Mars, France, Canada, or the good 'ol USA ...if y'all are ready to have a GOOD TIME, we're ready to parade you the way New Orleans knows how!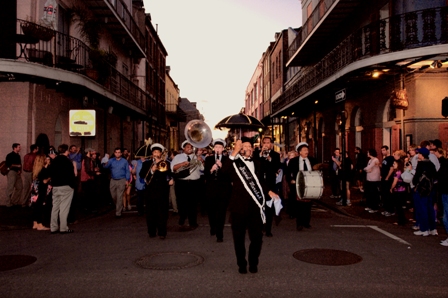 Confirm Today...
Get a free quote: book the band, get the parade permit, pay the city of New Orleans Tax, get the Police Escort (varooom says the motor cycle) and get ready for the time of your life.
...can you say "bike block the street," "tail car," "2nd-Line," "laissez les bons temps rouler," and/or "Le Bon Temps Roule," ...how about "boo bop, boo bop" ...says the trumpet to call everyone to action. Let's do it! Let's Second-Line!!!